Build your own stereo vacuum tube amplifier!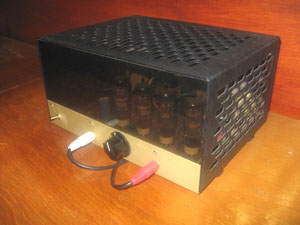 Lone Star School of Music in Austin Texas
Will be hosting a class this month (Sat. Jan 23, 2010) offering instruction and guidance while you build a commercially offered stereo tube amp kit
The class will consist of practical discussion about the easy to build kit but will also offer discussion of how to solder,commercial recordings, diy high end sources, vacuum tube lore and audio tweaks for this kit. This class aims to give the participant a rounded view of audiophiledom and to desconstruct the exclucivity of "high end" audio. This puts the user in control of the sound they're looking for and is a spring board to other audio projects and most importantly is a way to get closer to the music."
Comments are closed.