Dorkbot 23 – SXSW Interactive 2010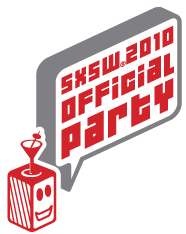 Saturday March 13, 2010
6:00pm – 8:00pm
Brush Square Park 5th and Neches Austin, Texas
RSVP BEFORE FRIDAY MAR 12th, 11:59PM
You must RSVP if you're not a SXSW-interactive badge holder!
RSVPs through facebook will be registered to win giveaways from Make magazine!
Co-Sponsored by:
We're still in need of at least one more sponsor to help cover rental costs.  If you'd like to help out and have your name attached to one of the visible and popular SXSW-interactive events, please let us know!
Current presenters include:
6:00 – 6:20pm
6:20 – 6:40
6:40 – 7:10
7:10 – 7:30
7:30 – 8:00
Comments are closed.